Tokyo Outline
Tokyo is the capital of Japan and of Tokyo prefecture. Greater Tokyo is one of the most populous metropolitan area in the world.
The history of the city of Tokyo stretches back some 400 years. Originally named Edo, the city started to flourish after Tokugawa Ieyasu established the Tokugawa Shogunate here in 1603. As the center of politics and culture in Japan, Edo grew into a huge city with a population of over a million by the mid-eighteenth century. Today, with a population of about 13 million, it has grown into the largest of the 47 prefectures of Japan and indeed one of the greatest metropolises in the world. Comprising 23 special wards, 26 cities, 5 towns, and 8 villages, Tokyo is the center of various activities in Japan including politics, economy, and culture. In 1964, Tokyo became the first city in Asia to host the modern Summer Olympic Games. Then, in 2020, Tokyo is going to host the Summer Olympic Games, again.
Located geographically at roughly the center of the Japanese archipelago and in the southern part of the Kanto region, Tokyo shares borders with Chiba Prefecture to the east, separated by the Edogawa River; Yamanashi to the west, by a mountain range; Kanagawa to the south, by the Tamagawa River; and Saitama to the north. With a total area of 2,187 square kilometers, it is the third smallest administrative division in the country. And yet as compact as it is, the land unfolding from east to west is rich in topographical features, from lowlands of only 4 meters above sea level to scatterings of mountains, hills, and plateaus reaching 2,000 meters high, and extends even to the volcanic Izu Islands and the Ogasawara Islands in the Pacific Ocean.
Climate
Tokyo lies in a temperate zone and enjoys a relatively mild, comfortable climate throughout the four seasons. In Autumn, heats exceeding 30°C can linger into September. But the temperature and humidity drop gradually to usher in the crisp, comfortable autumn. Around late October, leaves start to tinge with red in the Okutama area, and the beautiful sight then spreads throughout the rest of Tokyo.
High Spots
There are many interesting spots to see in Tokyo. Some of them are shown here. Please visit http://www.gotokyo.org/en/index.html to see more detailed information about Tokyo.
You can find various kinds of Tokyo guide books (electronic version) about shopping, accommodation, transportation, etc. at the following website:
Tokyo Digital Pamphlet Gallery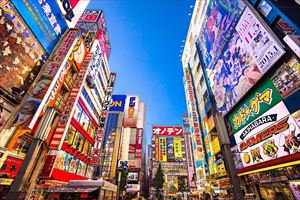 Akihabara is synonymous with electronics and otaku (geek) culture and is the home of all things anime and manga. Nearby Kanda has shrines, galleries, traditional restaurants and a down-to-earth vibe.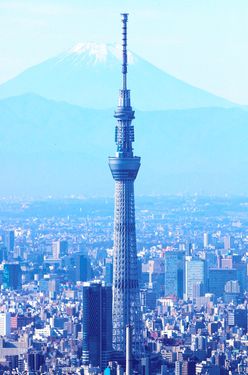 Tokyo Sky Tree opened in May 2012 as the world's tallest "free-standing tower" at 634m. From its observation decks, you can see more stuff during daylight hours (at peak visibility you can see up to 100km away, all the way to Mt Fuji), but it is at night that Tokyo appears truly beautiful. Additionally, its neighboring areas mix traditional and modern Tokyo.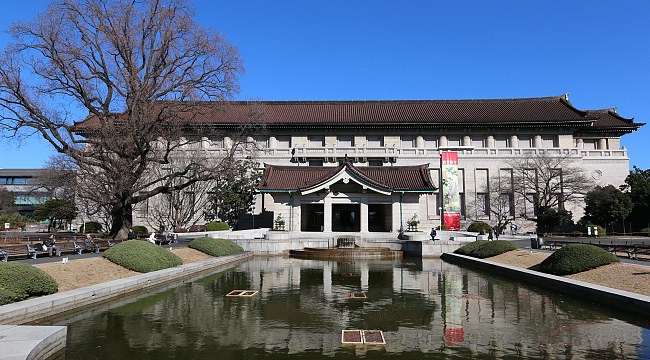 The Tokyo National Museum holds the world's largest collection of Japanese art, including ancient pottery, Buddhist sculptures, samurai swords, colorful ukiyo-e, gorgeous kimonos and much, much more.
This collection of artificial islands on Tokyo Bay was developed as a family-oriented entertainment district, with shopping malls, arcades and the onsen theme-park
Ooedo Onsen Monogatari
. More grown-up attractions include pleasure-boat cruises.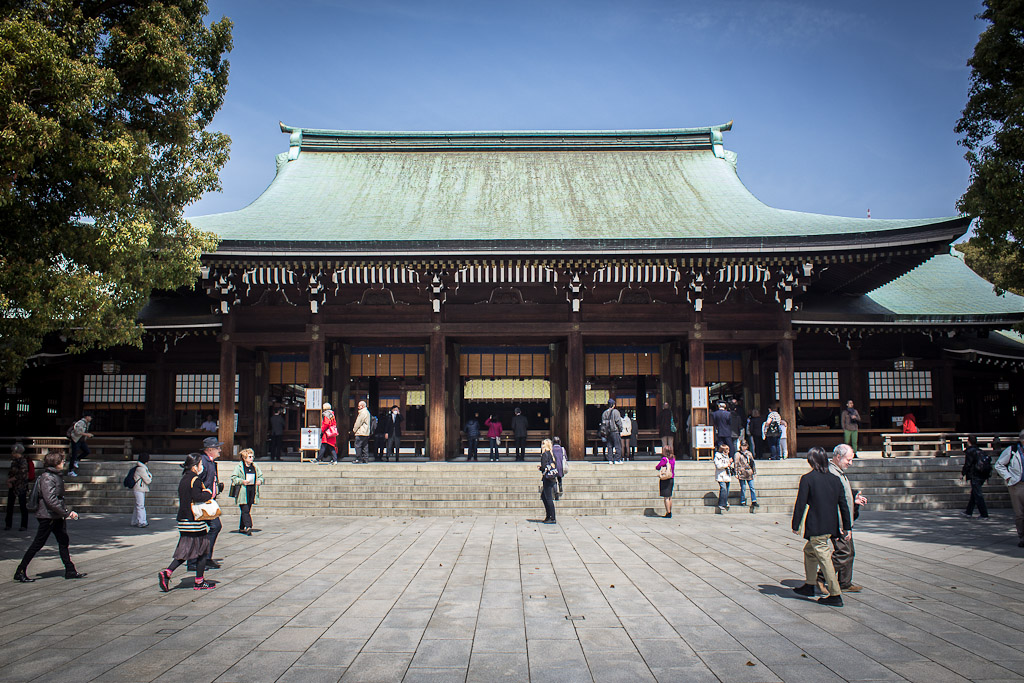 Tokyo's grandest Shinto shrine is dedicated to the Emperor Meiji and Empress Shoken. Constructed in 1920, the shrine was destroyed in WWII air raids and rebuilt in 1958. The towering 12m wooden torii gate that marks the entrance was created from a 1500-year-old Taiwanese Cyprus.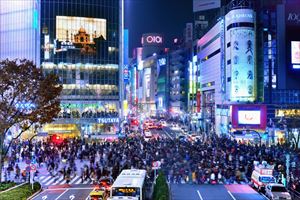 Shibuya district is the origins of youth culture. You will find several famous restaurants, bars, night clubs and live music venues flourishing among rows of stylish department stores and shops with a constant vibrant and youthful atmosphere. Shibuya is definitely the place to go to if you want to get the latest kawaii (cute) trends published in magazines.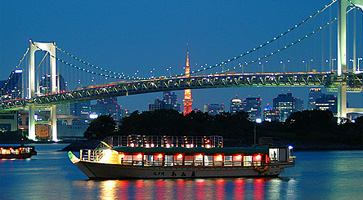 Yakatabune is a unique Japanese-style tour boat on which you can have a party while cruising a river. Getting on a boat and cruising on a river offers some excellent views you wouldn't normally get to enjoy. Passengers sit on a lowered tatami-matted floor with tables , which is just like a lounge at a Japanese style inn.